On Thursday, March 25th, Appalachian Underwriters once again hosted the MEDIC's Mobile Blood Drive and lined up to give back – by donating blood! According to the American Red Cross, every two seconds someone needs a blood donation, and one donation can save up to three lives. The donations will go to hospitals such as Children's Hospital, UT Medical Center, Tennova, and others. Giving back makes a difference!
Underwriters and customer service reps lined up to donate. At least thirty-five people had signed up, filling up the appointment book completely, and there were many walk-ins as well.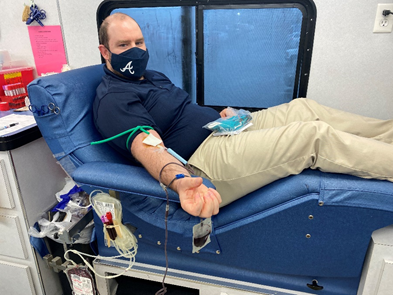 Jeff Fyke, AUI's Communications Specialist (pictured above), said that the total process only took about 30 minutes, with the actual donation taking only about 10. He says, "It's been a while since I've donated blood, so I'm thankful for the opportunity to help out. There is such a shortage of blood and one donation can save up to 3 lives!"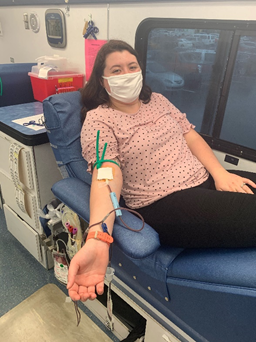 Kymberlee Toomey, AUI's Internal Marketing Representative (pictured above), says, "I'm glad I work for an employer who gives me the opportunity to give back to the community!"
We are thankful to MEDIC for coming by today, and for everyone who donated blood!




Every donation makes a difference.