Appalachian Underwriters, Inc. is excited to announce Dakota Stiles in newly developed Digital Enablement Manager role
Formerly AUI's Delta Region Marketing Rep, this new role will put an emphasis on AUI's digital enablement efforts both from an external agent facing view, and from an internal efficiency view. This role will be on the Digital Partnerships team, under William Chambers, Director of Digital Partnerships. Dakota has been with AUI over two years, and has excelled in the insurance industry.
"I had the pleasure of working closely with Dakota while he was on the Marketing Team and am ecstatic that he has been able to join Digital Partnerships. He brings purpose and commitment to everything that he does and I can't wait to see how he can help AUI continue to grow, improve, and further our commitment to 'Business Made Easy'!" – William Chambers, Director of Digital Partnerships.
In this newly developed role, Dakota is tasked with the continued growth of existing digital platforms used internally, as well as bringing in new and innovative digital platforms to better streamline and reinforce AUI's workflow.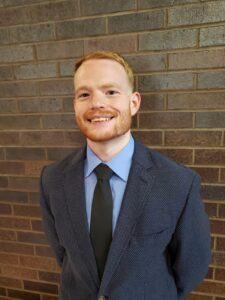 Media Contact
Katie Stevens
Katie.stevens@appund.com
865-425-7329