AUI has hired Edgar Peña in the newly developed Digital Distribution Manager position. In this new role, Edgar will be working out of the new Chicago, IL office alongside his manager and Director of Digital Partnerships: William Chambers.
Edgar is bilingual (speaking English and Spanish), and currently resides in Cicero, Illinois. As Digital Distribution Manager, Edgar will work closely with AUI's current digital Carrier and MGA partnerships, as well as identify new Carriers and MGAs to collaborate with. All of this work will be for the benefit of AUI's retail agent customers and the breadth and quality of products they can provide to them.
Previously an Office Manager at a business association; Edgar says, "In my last position, I was tasked with driving marketing efforts for small, local businesses in order to drive sales and success opportunities to their business and our region. I look forward to emulating that impact with Appalachian's retail agent customers." While new to the insurance field, Edgar is excited by, "the aspect of building relationships with partners and enabling our customers to get the help and solutions they need to be successful."
William Chambers, Director of Digital Partnerships, says, "I am super excited to bring Edgar on as Appalachian's new Digital Distribution Manager. His personable nature and willingness to learn will provide huge benefit to our team, the company, and, most importantly, our retail agent customers. Welcome to the team, Edgar Peña!"
Outside of work, Edgar enjoys cutting his family and friend's hair, a good Marvel movie, and spending time with his loved ones. He is excited to get to work and says, "I am thrilled to dive into this new challenge and look forward to serving our industry partners and agency customers to the best of my ability."   Welcome, Edgar!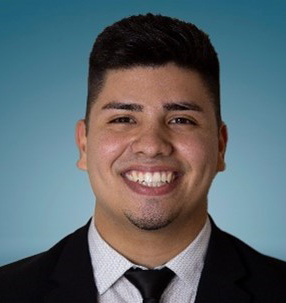 About Appalachian Underwriters, Inc.:
AUI is a full-service MGA and Wholesale Insurance Brokerage, providing independent agents a national outlet to multiple specialized markets for Workers' Compensation, Commercial Specialty, Life, and Personal Lines of insurance. Principals of Appalachian Underwriters are Bob Arowood and Bill Arowood. To learn more, please visit www.appund.com.
Media Contact:
William Chambers
Director of Digital Partnerships
865-425-3727
william.chambers@appund.com