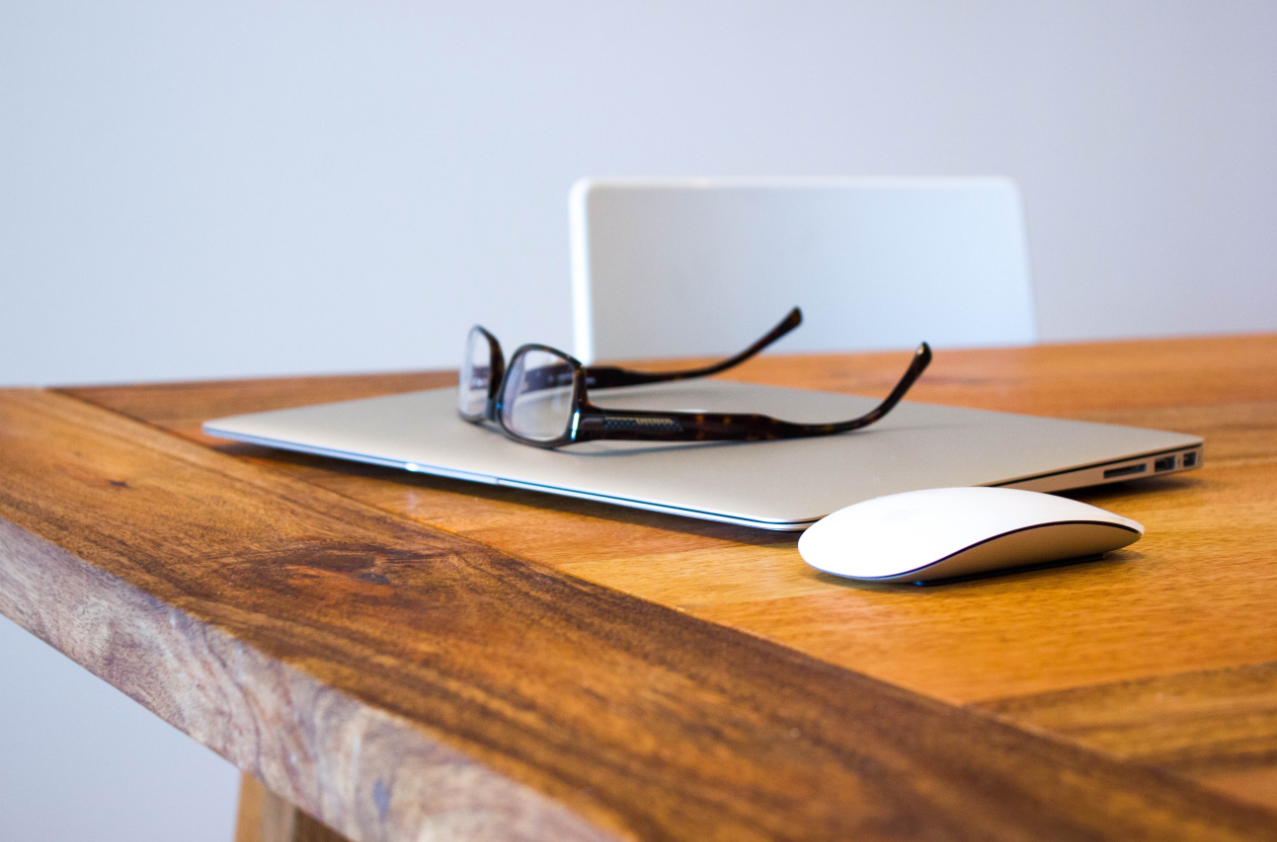 On our "Rating" page under "Personal Lines" there are a few carriers that you will need to ask for additional logins from the carriers. All you need to do is click "Request Login Here" (pictured below) and fill out a short form that is sent to the carriers. These logins generally take at least three days, and some up to a week to process, so we recommend setting them up as soon as possible.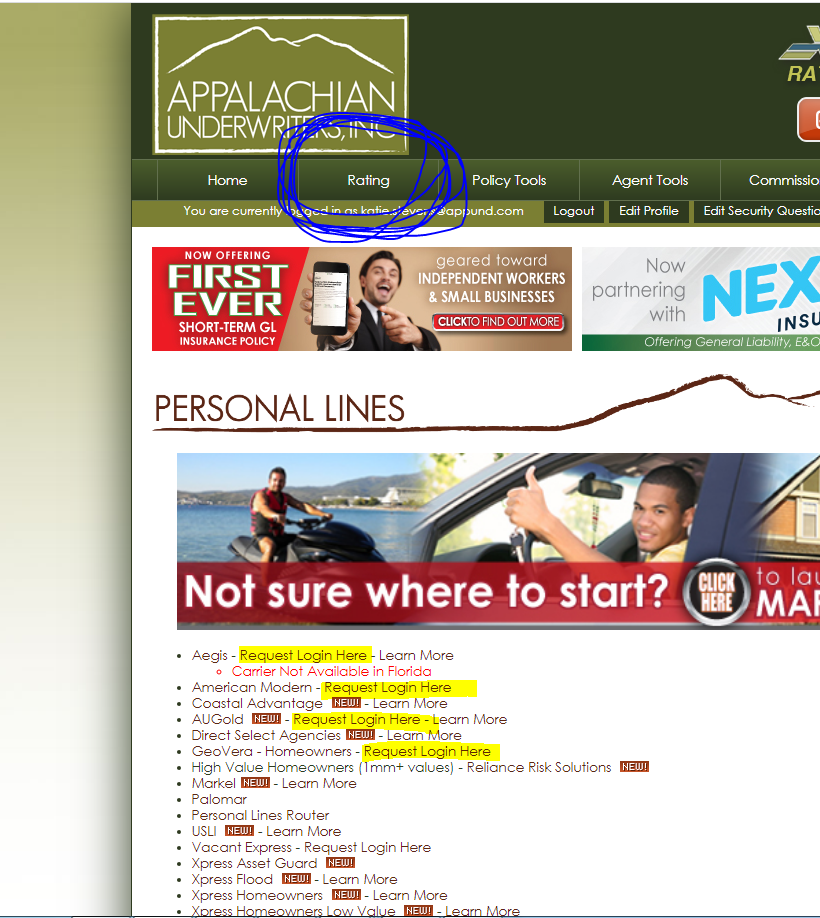 Please see the following highlights for each Personal Lines carrier that requires an additional login.
---
AEGIS:
Manufactured Home/Dwelling Fire Market in:
AZ, CA, GA, IL, IN, KS, MO, MS, NM, NV, NY, OK, PA, SC, TN, TX & VA
Aegis Security Insurance Company is an A.M. Best "A" Rated carrier. Aegis is a multi-line specialty writer of manufactured homes and select-value dwellings. They have a talented team of professional and creative underwriters that provide exceptional customer service
Single-family, Multi-sectional homes, Owner Occupied homes, Rental Homes, Tenant occupied, and Seasonal homes
No age limit on homes provided they are in good condition
Commission -10% New Business and 10% Renewals

Coastal Areas 10% New Business and 8% Renewals (GA & TX)

Direct Bill carrier with affordable payment plans
PC 1-10 acceptable, limited coverage for PC10
Replacement cost not available
Competitive appetite for lower value and older homes
1 loss acceptable-except theft, liability or fire claims in the past three years
No foreclosures or bankruptcy in past three years
Two Photos (front and back) required by agency
Login Contact:
Blair Kennedy
carrierlogins@appund.com
Ext. 7099
---
American Modern
(not available in MI, NC, NY, TX & WV)
Manufactured/Mobile Home
Stated Value Coverage for a Total Loss, Comprehensive ACV, or Replacement Cost on Partial Loss
Primary, Secondary, Seasonal, Tenant, Commercial, Vacant
Nationwide Availability (some restrictions in FL)
Up to 2 Losses within Last 5 Years
PC 1-9
All Ages and Sizes
Property
Forms Available: HO10 (Not in LA), DP1 and DP3
Coverage A from $20K to $300K
Coastal Available X-Wind (Varies by State and Zip)
Primary, Secondary, Seasonal, Tenant
Builder's Risk Available
Nationwide Availability
Up to 2 Losses Acceptable
PC 1-10
Collector/Exotic Vehicle
Agreed Value with a Single Liability Rate
National Availability
Carrier Services Every Aspect With Customer, Including Paperwork and Signatures
Products Designed for High Net Wealth and Affluent Clientele
Carrier Direct Bill, Low Down Payment
Other Lines
Motorcycle
ATV
Golf Cart
Watercraft
Jetsport Personal Watercraft
Login Contact:
Katie Stevens
carrierlogins@appund.com
Ext. 7329
---
AUGold
(not available in AK, CT, HI, KY, ME, MA, MI, MO, NH, NJ, NY, PA, RI, VT, WV)
AUGold is a syndicate of Lloyds specializing in Personal and Commercial Lines Vacant Property and Builders Risk. Below is a full list of product offerings. AUGold are A Rated with AM Best. Firm Quotes are available in minutes and bind requests can be submitted online direct to our Personal and Commercial Lines underwriters.
Rating & Quoting
Online Rating & Quoting as an AUI Sub-Producer
8 Lines of Business
Firm Quotes in minutes
PC 1-10
Coastal Product Available Ex-Wind in most states
Phone quotes available for Personal Lines 1-888-376-9633 ext 2005
Phone quotes available for Commercial Lines 1-888-376-9633 ext 2111
Products:
Vacant Building
Builder's Risk
Course of Construction
Dwelling Fire (Unavailable in LA and TX)
Vacant Land
Office Tenant & Retail Package
Lessor's Risk & Retail Package
Special Events
Login Contact:
Katie Stevens
carrierlogins@appund.com
Ext. 7329
---
GeoVera Specialty
**Coastal Homeowners
Forms Available: HO3
HO3 Coverage A from $75K to $600K (AL $100K to $600K)
HO3 State Availability: AL, FL, LA, NC, SC, TX, VA
Secondary Available in AL, FL, SC
Monoline Wind: FL, AL, SC, TX
PC 1-9 (AL PC 1-6)
2 Claims within Last 3 Years
**These are broad underwriting and appetite statements for the program, each state will have different criteria, requirements, and eligibility nuances that you can discuss with an underwriter at 888-376-9633, ext 2026.
Login Contact:
Blair Kennedy
carrierlogins@appund.com
Ext. 7099
---
If you have any questions, please direct them to the specified marketing representative:
General:
Password Resets:
Send to individual who handles the logins for that carrier and/or carrierlogins@appund.com with subject line of Password Reset for (Carrier name).
Updating/Adding Licenses Contact:
Dakota Stiles
carrierlogins@appund.com
Ext. 7951