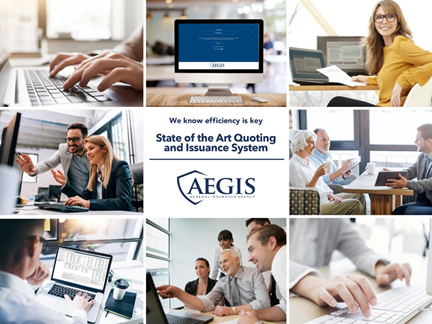 AUI now has three new states with Aegis – AR, MI, and OH!! The A.M. Best "A" Rated carrier writes mobile and manufactured homes, DP1, DP3, and Vacant. All dog breeds are accepted, and there is no age limit on homes in good condition, making Aegis competitive and inclusive!
Currently writing in:
AZ, CA, GA, IL, IN, KS, MO, MS, NM, NV, NY, OK, PA, SC, TN, TX & VA
Now available in AR, MI, and OH!
Returning member? Log in Here
Products:
Coverage Characteristics
Rental Units
Older homes that are structurally sound
Lower-value homes that are well maintained
Homeowners who take pride in ownership by following routine maintenance and update schedules
Highlights
No volume commitment, no fees, rate, quote and issue out of your office!
Protection Class – All are acceptable
Age of home – All are acceptable
Dog Breeds – All are acceptable (varies by geography)
Prior Claims – Other than fire, theft, or liability loss, applicants can have multiple minor losses and remain eligible for coverage
Rental – Multiple units may be scheduled on a single policy
Coastal and Inland business, wide open, no capacity issues
Commissions: 10% New Business, 8% Renewals
Occupancies – Owner, Seasonal, Rental and Tenants
Value – up to $300,000 TIV (varies by geography)
---
If you have any questions, please contact the Marketing Team at 888-376-9633 ext. 2008.