Appalachian Underwriters is Excited to Announce Graig Morton as the New Southeast Marketing Representative
Company News, Marketing, New, New Hire
July 12, 2022,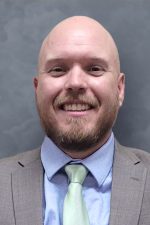 Appalachian Underwriters Inc. (AUI) is excited to have Graig Morton joining the team as the southeast marketing representative. He will be taking over states, TN, AL, and MS. Graig comes to AUI from Maryville, TN with 11 years in the industry with his prior position being a retail agent.
Graig wants to make sure that his agents know he is here to meet everyone and assist in gaining knowledge of AUI as a company. He also values being a resource for products and partners. Graig is here to help assist you.
"I am excited to be a part of such a great team and getting to know our agency partners within the southeast region! The chance to meet agents face-to-face and establishing these relationships is what I most look forward to," Graig stated about his new role.
The Southeast Regional Sales Manager, Howdy Guion, stated, "Graig brings the knowledge, experience, and energy that will benefit AUI and agents all across the southeast."
In his free time, he enjoys being outdoors with his wife, attending sporting events, concerts, running marathons and reading.
About Appalachian Underwriters, Inc.
AUI is a full-service MGA and Wholesale Insurance Brokerage, providing independent agents a national outlet to multiple specialized markets for Workers' Compensation, Commercial Specialty, Life, and Personal Lines of insurance. Appalachian Underwriters is a wholly owned subsidiary of Acrisure. To learn more, please visit www.appund.com.