Appalachian Underwriters, Inc. is excited to welcome Drew Vann to our Brokerage Division in Sarasota, FL. Vann will be joining the team as a Property Broker, focusing on solving the coverage needs of property accounts including apartments, churches, condos, manufacturing facilities, and shopping centers with coverage types that include wind-only placement, construction or unprotected properties, and vacant properties.
Vann joins AUI with nearly 10 years of experience in brokering, starting with an internship as a broker-in-training, moving up as a superintendent, and becoming a broker with another brokerage firm in 2016. Vann attended the College of Charleston and finished Appalachian State University with a degree in Risk Management and Insurance in December of 2013.
"Property coverage represents a huge chunk of business for Appalachian, and with Drew joining Property Broker Aaron Reilly, AUI will be a strong force in that sector of the market," Mark Arnold, Brokerage Director.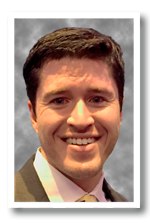 Drew Vann – Property Broker
865-481-7500
drew.vann@appund.com