Appalachian Underwriters, Inc. is pleased to announce the addition of Peter Stavrakos to the Brokerage office in Sarasota, Florida. He will be joining the Professional Liability Team where where he will focus on solving the coverage needs of both smaller and larger Professional and Management Liability accounts.
As a former Risk and Insurance Intern with a leading not-for-profit health care system, Peter has previous experience in claims, reporting, and data analysis. He graduated from Florida State University in May of this year with a Bachelor of Science in Risk Management and Insurance.
For more information on Professional Liability coverages, contact Peter today!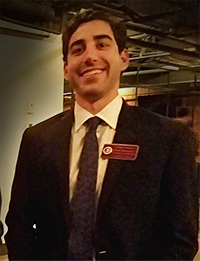 Peter Stavrakos
865-425-3728